More Articles
What Is HUD
Affordable Housing
Housing Choice Vouchers
Low Income Housing
Public Housing
Senior Housing
Avoiding Home Foreclosure
Buying A Foreclosed Home
Rental Assistance
News Headlines
Rental Assistance
HUD Rental Assistance
The United States Department of Housing and Urban Development (HUD) offers several rental assistance programs.
There are three major assistance programs that HUD offers for renters. They are the privately owned subsidized housing, public housing and the housing choice voucher program.
The HUD privately owned subsidized housing program helps renters by helping apartment owners provide reduced rental rates to low income renters.
The HUD public housing program provides affordable housing to low income renters and families, elderly citizens and people with disabilities.
The HUD housing choice voucher program helps you locate your own rental property and use the HUD voucher to pay for the rent (or in some cases part of the rent).
State by State HUD Assistance
In addition to federal government HUD rental assistance programs, there are programs implemented by your state, local governments or non-governmental organization (NGO) that can assist you in your rental property search. HUD offers a state by state listing for you to search for programs that meet your personal and financial needs.
HUD Rental Home/Property Counseling Agencies
HUD also promotes housing counseling agencies in many locations of the country that will provide you with advice on rental property issues. You can select from a menu of agencies that are listed by state. You can also search for a reverse mortgage counselor and a foreclosure avoidance counselor. Simply choose a state and all of the contact information will be provided. HUD also offers a toll free telephone number to explain these issues more clearly: 1-800-569-4287.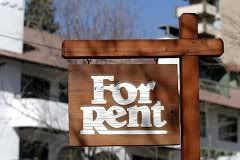 Fair Housing Act
The United States Fair Housing act was passed in 1968. It was amended in 1988. The 1988 amendments significantly increased HUD's enforcement role. HUD now is the lead federal agency for issues related to fair housing act enforcement. Complaints from both renters and landlords are filed with HUD and are investigated by the Office of Fair Housing and Equal Opportunity (FHEO).
The primary role of FHEO is to determine if discriminatory housing practices are occurring. Hearings are typically scheduled before a HUD administrative law judge. Individual cases can be elevated to federal courts and the Department of Justice will then assume the case.
In 1995, The Housing for Older Persons Act or HOPA made several changes to the 55 years of age and older exemption to the Fair Housing Act. Senior housing provisions now ensure that at least one tenant is 55 years of age or older in at least 80% of the senior designated apartment complexes.
HUD's 10 Tips for Renters
1. Fill out all of the paperwork and bring it with you.
2. Always review the lease or rental agreement.
3 .Be sure to protect your privacy rights.
4. Always have agreements in writing.
5. Be sure to insist that all repairs are made prior to moving in.
6. Talk to your landlord often to ensure good communication.
7. Be cognizant of your security deposit and protect it at all times.
8. Ensue your safety with the rental facility.
9. Acquire renters insurance if possible.
10. Seek legal counsel if you are evicted.
WhatIsHUD.com is an information website owned by What Is It LLC.
Learn more about What Is It at MyWhatIsIt.com... "We Simplify The Complex".

The official U.S. Government HUD Web site is HUD.gov
© 2015 |
Privacy Policy
| Powered By
|